Siniat plasterboards receive green stamp of approval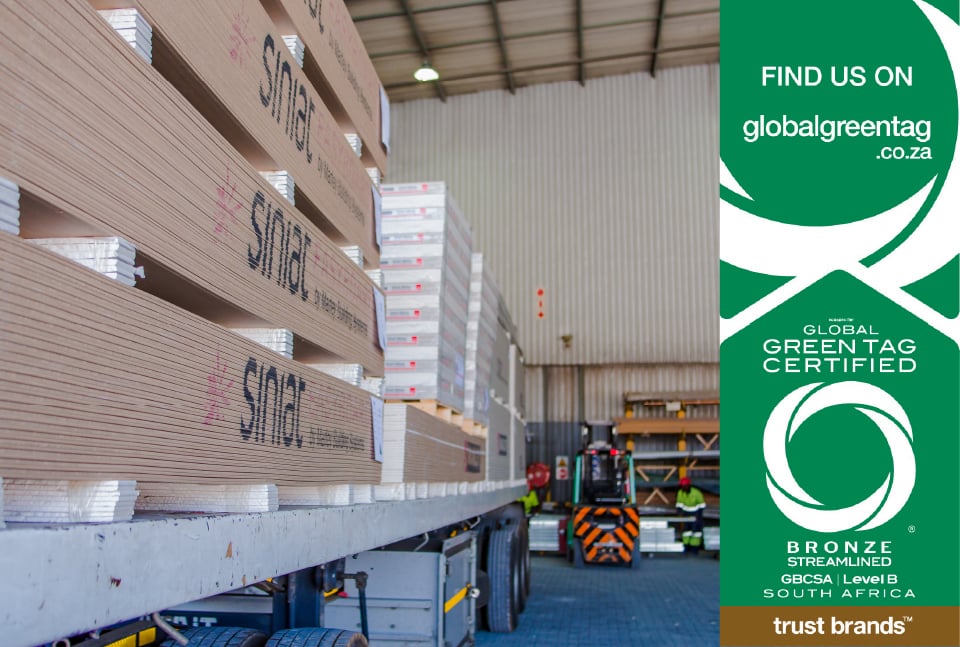 We are proud to announce that our Siniat plasterboard range (Excluding baseboards) has attained a Greentag Level B certification.
What is Greentag?
Greentag is basically a "green stamp of approval", serving as a guideline for eco-conscious buyers who want to procure products which have a minimal impact on health and the environment.
Global GreenTag is one of the world's most widely-recognised ecolabels. The ecolabel is independent, and it has earned the reputation and trust of thousands of buyers, hundreds of companies and numerous green building councils, certification bodies and governments around the world.
Why do we want Greentag's stamp of approval?
On top of offering excellent building materials, it is also one of our main priorities to ensure that these products are not harmful to your health and the environment. Attaining Greentag certification means that our products meet international standards for sustainability. It makes it easier for specifiers and consumers to recognise which products are eco-friendly and to what extent, aiding them in their decision-making process. Organisations like Greentag have restored consumer trust in the green marketplace, and we are proud to carry the label.
What is the criteria?
Products are assessed using one of two certification programmes that use the world's best scientific methods. The final score incorporates ratings for:
Greenhouse gas emissions
Health and ecotoxicity
Biodiversity
Synergy (the extent to which products are made more efficient)
Life cycle analysis
Social responsibility and labour conditions
For more information on Greentag, the ratings process, or to search a product rating, please visit the Greentag website.