DIY Builder and Renovator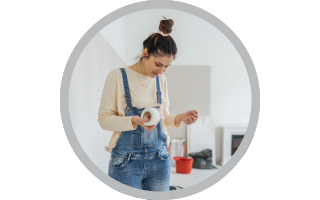 Why choose Siniat?
Tackling a building or renovation project on your own can be quite stressful. Mistakes are costly and you run the risk of the end result not turning out quite the way you had imagined. That's why there's no other option than to choose good quality materials.
Choosing Siniat will take the worry out of DIY. You're guaranteed a quality product at an affordable price, and you'll have access to a host of helpful resources to help set you up for a successful build.
Let's help you build your dream home!
Who is Siniat?
Siniat is one of the leading manufacturers of interior and exterior materials for drywall construction, and forms part of the Etex Group – a global leader in dry construction building materials. We manufacture and provide products that allow our customers to build quality residential and commercial spaces.
Where can I find Siniat products?
Looking for a Siniat distributor?
Find a supplier